Women's International Pharmacy serves the following geographical areas:
The continental United States (including Alaska)
Hawaii
Guam
Puerto Rico
The United States Virgin Islands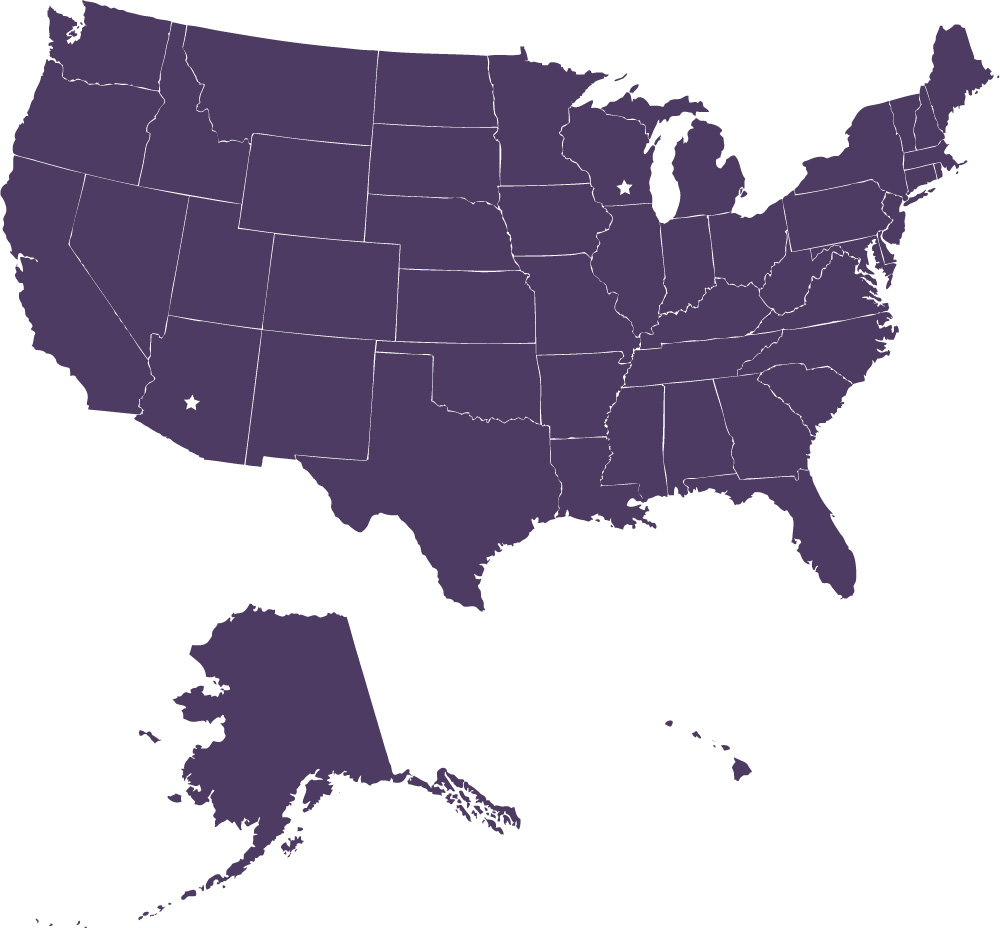 Alabama
Alaska
Arizona
Arkansas
California
Colorado
Connecticut
Delaware
Florida
Georgia
Hawaii
Idaho
Illinois
Indiana
Iowa
Kansas
Kentucky
Louisiana
Maine
Maryland
Massachusetts
Michigan
Minnesota
Mississippi
Missouri
Montana
Nebraska
Nevada
New Hampshire
New Jersey
New Mexico
New York
North Carolina
North Dakota
Ohio
Oklahoma
Oregon
Pennsylvania
Rhode Island
South Carolina
South Dakota
Tennessee
Texas
Utah
Vermont
Virginia
Washington
West Virginia
Wisconsin
Wyoming
Guam
Puerto Rico
The U.S. Virgin Islands
Women's International Pharmacy is meticulous in meeting the industry's highest quality standards of compounded medications, adhering to standards and regulations set by the U.S Pharmacopeia (USP), National Association of Boards of Pharmacy (NABP), and State Boards of Pharmacy for quality assurance and accuracy. Compounding is completed by licensed pharmacists and nationally-certified technicians working under direct pharmacist supervision. All staff members complete regular training programs and competency assessments that exceed state regulations and federal guidelines.