Book Review – Venus on Fire, Mars on Ice by John Gray, PhD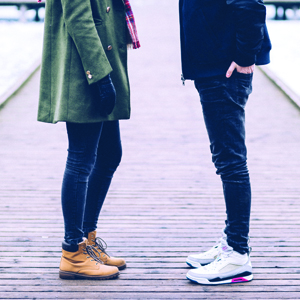 In his book Men are From Mars, Women are From Venus, Dr. John Gray focused on the differences between men and women; in Venus on Fire, Mars on Ice he delves into why those differences occur. Dr. Gray explains that, not only do we need a balance of hormones for managing PMS, postpartum depression, menopause, and andropause, but hormone balance also has a great impact on our relationships. Specifically, coping mechanisms for stress affect our relationships, and hormones play a vital role in the different ways men and women use to deal with stress.
Cortisol
Due to unrelenting demands of life in the modern world, many men and women are constantly stressed. As a result, cortisol production–which is designed to reach peak levels when challenged with an emergency and then quickly drop down–stays at a high level. A chronic high level of cortisol may contribute to emotional instability (among other things), which can affect relationships.
When trying to reduce or deal with stress, men release testosterone and women release the pituitary hormone oxytocin. High cortisol levels may interfere with normal production of both testosterone and oxytocin, hampering both men and women from their attempts at stress reduction.
Testosterone and Oxytocin
When a man's testosterone level is adequate, it allows him to react in urgent situations where he needs to focus keenly, step up, and solve a problem. In fact, solving problems may cause some men's testosterone levels to actually rise, while simultaneously lowering stress hormones like cortisol.
While small amounts of testosterone will also help women feel good, too much will actually increase their stress levels. Higher testosterone levels in women might be useful for competition, such as in the workplace, but sustained high levels of testosterone take a toll. When women get home from work, their stress levels may rise as they face the pressures of all the things that need to be done.
In contrast with the use of procrastination to increase testosterone in men, planning ahead stimulates oxytocin release in women. For women, a release of oxytocin makes them feel safe and nurturing, feelings that in turn encourage oxytocin levels to rise further. On the other hand, oxytocin doesn't help men deal with stress and can even bring their testosterone levels down.
Insulin and Serotonin
Other fundamental substances that play an important role in relationships include the hormones insulin and serotonin and their interaction with glucose (blood sugar). Every cell in the body needs a consistent supply of glucose to function, and insulin controls how it is utilized. The brain is particularly sensitive to fluctuations in blood sugar, altering our moods, decision-making abilities, and other aspects of behavior that can affect interpersonal relationships.
When blood sugar drops, the production of serotonin (which has a calming effect) also drops. To make matters worse, the body responds to the low serotonin levels by producing more cortisol, which increases anxiety.
Conclusion
Dr. Gray believes that understanding these basic hormonal differences in each other is the key to maintaining loving relationships. Aging leads to lower levels of testosterone and oxytocin, as well as increased insulin resistance and low serotonin levels. This creates even more difficulty in dealing with stress, and makes hormonal balance even more critical. Dr. Gray suggests that diet and lifestyle are important building blocks to producing and maintaining these hormones in proper balance.
Written by Carol Petersen, RPh, CNP – Women's International Pharmacy
Edited by Michelle Violi, PharmD – Women's International Pharmacy
© Women's International Pharmacy