Can Melatonin Help with Hair Loss?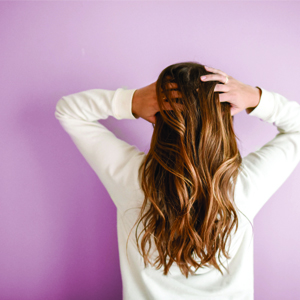 Women and men alike often express frustration with their attempts to slow down the effects of aging on their hair, particularly with regards to hair loss. A review article on hair loss examined the results of five studies conducted between January 2003 and October 2006. The studies used a topical hair solution formulated in Switzerland that contained 0.0033% melatonin. This product also included ginkgo biloba and biotin, which provide hair roots with beneficial nutritional support.
These studies yielded positive results for both men and women with early androgenetic alopecia or general hair loss. The melatonin solution was found to be safe and effective, decreasing hair loss while fostering new hair growth, in a significant number of study participants.
An earlier pilot study also found a 0.1% melatonin-alcohol solution to be effective. The theory is that, because hair follicles have melatonin receptors, melatonin may counteract androgenic hormone-induced hair loss.
Written by Kathy Lynch, PharmD – Women's International Pharmacy
Edited by Michelle Violi, PharmD – Women's International Pharmacy
© Women's International Pharmacy