Can Testosterone Protect Against Breast Cancer?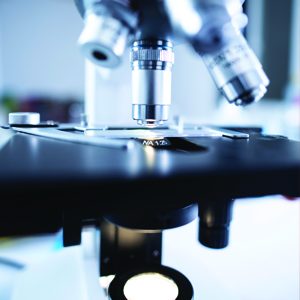 Compounded testosterone therapy for women has been prescribed for years in this country. Since testosterone can convert to estrogen in the body, practitioners are sometimes hesitant to prescribe it, thinking that testosterone might increase a woman's chance of getting breast cancer.
Dr. Rebecca Glaser and her colleague Constantine Dimitrakakis set out to examine this assumption. They designed the Testosterone Implant Breast Cancer Prevention Study to explore the relationship between testosterone subcutaneous implants and breast cancer. This study looked at 1,268 pre- and postmenopausal women who received either testosterone or testosterone-anastrozole (an estrogen blocker) implants. These same women were not using systemic estrogen therapy.
While the time period for this study is ten years, an analysis conducted at the five-year mark reported a breast cancer rate that was less than 50% of the rate reported in previous menopausal hormone replacement therapy studies. Study participants who most closely adhered to the testosterone regimen experienced an even lower rate of breast cancer. According to the National Cancer Institute's surveillance program, more than twice as many cases of breast cancer would be expected in this particular study population if no specific interventions were made.
Dr. Glaser believes that these interim study results support her theory that testosterone use does not increase the occurrence of breast cancer. Further studies are warranted. Different dosage forms, as well as the possibility that testosterone therapy might protect against breast cancer, should be studied.
Written by Kathy Lynch, PharmD – Women's International Pharmacy
Edited by Michelle Violi, PharmD – Women's International Pharmacy
© Women's International Pharmacy