Diabetes and Osteoporosis Is Vitamin D the Missing Link?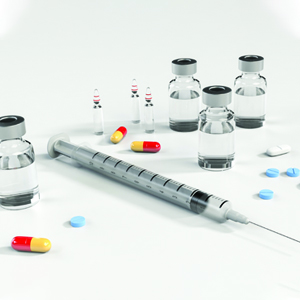 Wouldn't it be wonderful if vitamin D could help build strong bones while combating diabetes at the same time? While further research is warranted, studies suggest that osteoporosis and bone fractures are a significant and under-reported complication of Diabetes Mellitus (DM). An increase in osteopenia and bone fracture risk, coupled with a decrease in bone mineral density (BMD), is well documented in diabetics with little or no insulin production (Type I).
This same risk in diabetics with insulin resistance (Type II) is more uncertain. Even though Type II diabetics have a higher BMD than the non-diabetic population, both Type II and Type I diabetics have an increased risk of experiencing an osteoporosis-related fracture.
There may be more than just low BMD involved. Cytokines are substances made in immune system cells that have negative effects in both diabetes and osteoporosis. Vitamin D is known to be beneficial to the immune system as well as helpful in maintaining bone health.
Scientists have recently theorized that vitamin D may be beneficial in preventing Type I and Type II diabetes. Epidemiological studies have demonstrated that high doses of vitamin D are associated with a decreased risk of Type I diabetes when cod liver oil is given to babies or mothers in their third trimester.
Multiple studies suggest that vitamin D has a positive effect on pancreatic cells as well as on insulin production, secretion, and sensitivity. Higher blood levels of vitamin D3 are associated with a lower risk of metabolic syndrome in Type II diabetics. Poor blood sugar control has been observed during the winter months when vitamin D from the sun is less available.
Written by Kathy Lynch, PharmD – Women's International Pharmacy
Edited by Michelle Violi, PharmD – Women's International Pharmacy
© Women's International Pharmacy