Book Review – Female Brain Gone Insane by Mia Lundin, NP, RN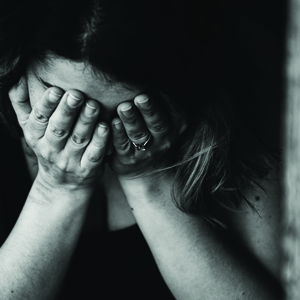 How many women have felt like her world was falling apart at some stage in her life? Assailed by symptoms such as anxiety, depression, sleep disturbances, irritability, weeping, brain fog, and loss of focus and concentration, she seeks help from her trusted medical practitioner. Traditional medicine offers her symptomatic relief with pharmaceutical chemicals such as anti-depressants, anti-anxiety agents, and sleep aids. Side effects from these medications sometimes lead to the addition of more medications. When this option fails, the medical practitioner, at a loss, may tell her, "It's all in your head." This roller coaster of symptoms can make any woman think she is going insane.
This happened to Mia Lundin, NP, author of Female Brain Gone Insane, after she gave birth to her second child. Although resistant, she did turn to antidepressants for a time. Prior to using antidepressants, she noticed an injection of progesterone dramatically relieved her symptoms for a few days. Ultimately, her curiosity about hormones, sparked by the benefit she experienced with progesterone, led her to a 20-year clinical practice using bioidentical sex, adrenal, and thyroid hormones along with amino acids to help with neurotransmitter production in the brain.
Neurotransmitters are made in the body from amino acids obtained by digesting proteins in the diet. Neurotransmitter balance is a key component of brain function. There are over 50 known neurotransmitters, but those we understand the best are serotonin, GABA, norepinephrine (or noradrenaline), and dopamine. The first two have calming effects and the second two are excitatory. Neurotransmitters do not operate alone, but are greatly influenced by sex, thyroid, and adrenal hormones.
A woman's hormone levels may be especially affected at certain times during her life. Hormone fluctuations may occur cyclically before a woman's period, after childbirth, and during perimenopause. Low hormone levels are common during perimenopause, menopause, and surgical menopause. These hormone level changes may produce changes to the hormone-brain chemistry balance.
Estrogen affects serotonin activity in a number of ways. Estrogen makes tryptophan, an amino acid precursor to serotonin, more available in the brain to make serotonin. Estrogen also supports serotonin levels by enhancing the removal of the enzyme, monoamine oxidase (MAO), that breaks down serotonin in the brain. Additionally, estrogen sensitizes serotonin receptors and fluctuating estrogen levels may impair the production of serotonin. Loss of the calming effect of serotonin may trigger symptoms of agitation, sensitivity, and uneasiness.
Adrenal cortisol may become depleted when the body is under continuous stress. When this happens, estrogen and progesterone can become unbalanced. GABA levels may be affected because progesterone stimulates GABA production. Serotonin stores may also become depleted.
On the other hand, if adrenaline and cortisol are high, as during a response to acute stress, and estrogen is out of balance with progesterone, thyroid activity may be inhibited. Low thyroid function can contribute to low serotonin levels and low serotonin levels can contribute to low thyroid function.
In Female Brain Gone Insane, Lundin does much more than describe how the disruption of hormones affects brain chemistry. She supplies lists of symptoms to help identify hormone deficiencies and excesses, provides suggestions on hormone testing and how to have it done, and she suggests ways to approach medical practitioners to find assistance with hormone use. She provides questionnaires and charts for those who want to help themselves. In short, she provides the framework for an entire lifestyle makeover. Women who feel that their world has fallen apart can find guidance back to themselves in this book.
This book is an excellent primer for those who want to learn more about bioidentical hormone therapies. Further, it is so well-referenced that practitioners who want to start learning about identifying and helping their patients with hormone-brain chemistry imbalances will find what they need here.
Written by Carol Petersen, RPh, CNP – Women's International Pharmacy
Edited by Michelle Violi, PharmD – Women's International Pharmacy
© Women's International Pharmacy