Hormones and Reproductive Health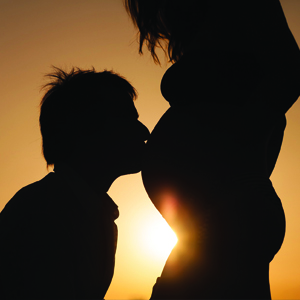 What would we do without the human reproductive system? True, we might have fewer hormonal ups and downs, but it wouldn't be long before humans would no longer populate the earth. Let's take a closer look at how this very important system works in both women and men.
The Female Reproductive System
A woman's reproductive system is delicate and complex. In order for conception to occur, it is important for a woman's hormones to be balanced and her organs and tissues healthy. Hormones such as estrogen and progesterone play leading roles; however, there are many other hormones that are important players in the intricate process that is the female reproductive system.
Immediately following menstruation, estrogen levels begin to rise, causing the lining of the uterus to thicken. At ovulation an egg is expelled from the ovary into the fallopian tube where it travels to the uterus. After ovulation occurs, progesterone is produced from the corpus luteum, which forms in the ovary from which the egg was released.
Progesterone causes the uterine lining to become secretory and ready for the egg to implant should fertilization occur. If fertilization occurs, the fertilized egg implants in the uterine lining. The corpus luteum continues to produce progesterone until the placenta takes over its production in the second trimester of pregnancy. If fertilization does not occur, the corpus luteum breaks down, estrogen and progesterone levels fall, menstruation occurs, and the cycle begins anew.
The Male Reproductive System
A man's reproductive system is no less complex. The primary hormones involved in the functioning of the male reproductive system are follicle-stimulating hormone (FSH), luteinizing hormone (LH), and testosterone.
FSH and LH are produced by the pituitary gland located at the base of the brain. FSH is necessary for sperm production (spermatogenesis), and LH stimulates the production of testosterone, which is necessary to continue the process of spermatogenesis. Testosterone also is important in the development of male characteristics, including muscle mass and strength, fat distribution, bone mass, and sex drive.
Hormonal Effects on Reproductive Health
Infertility issues are very complicated and have many possible causes, including hormone imbalances or deficiencies. The following are just a few ways hormones play a role in fertility.
Hypothyroidism, or low thyroid function, can affect fertility due to menstrual cycles without ovulation, insufficient progesterone levels following ovulation, increased prolactin levels, and sex hormone imbalances. In a study involving 394 infertile women, 23.9% had hypothyroidism. After treatment for hypothyroidism, 76.6% of infertile women conceived within 6 weeks to 1 year.
Luteal phase deficiency (LPD) is a condition of insufficient progesterone exposure to maintain a normal secretory endometrium and allow for normal embryo implantation and growth. Progesterone is used in patients who experience recurrent miscarriages due to LPD. In addition, studies have shown progesterone can reduce the rate of preterm birth in certain individuals.
Conclusion
The human reproductive system is delicate, complex, and affects the overall health of women and men. Hormones serve an important role in maintaining harmony and promoting fertility in this intricate system. Because of this, achieving hormonal balance is a crucial component to supporting reproductive and overall health.
Written by Michelle Violi, PharmD – Women's International Pharmacy
Reviewed by Carol Petersen, RPh, CNP – Women's International Pharmacy
© Women's International Pharmacy