Testosterone Replacement Therapy and Cardiovascular Disease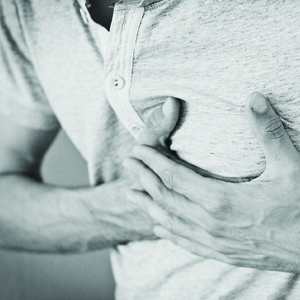 There have been few medical debates more contentious than the controversy surrounding testosterone replacement therapy and cardiovascular disease.
Two studies highlighted a possible (though far from probable) association between testosterone replacement and myocardial infarction or stroke.
However, the Androgen Study Group (ASG), which was formed to respond to inaccurate attacks on testosterone replacement therapy by the medical and public media, quickly discovered misreporting that resulted in two published corrections to one of the studies. With support from medical societies, researchers, and scientists around the world, ASG petitioned the Journal of American Medical Association (JAMA) to retract one of the misleading studies.
Dr. Neal Rouzier, a geriatric specialist who routinely prescribes testosterone to his male patients, has also been vocal in his criticism of the JAMA study. He reports that none of the 2,000 male patients he has treated with testosterone replacement experienced myocardial infarction, and he maintains that 40 years of radiologic and laboratory studies demonstrate long-term protection against plaque buildup. Although low levels of testosterone have consistently been associated with an increase in cardiovascular disease and mortality, Dr. Rouzier supports a cautious approach when prescribing testosterone replacement in older men with cardiovascular disease or significant risk factors.
Another study, presented at the 2013 meeting of the European Association for the Study of Diabetes, found that low testosterone levels are associated with an increased number of acute myocardial infarctions in diabetic men. Another recently published study found that older men who received testosterone injections did not appear to have an increased risk for myocardial infarction. In fact, testosterone injections actually appear to be protective in men at high risk for myocardial infarction. Clinical data compiled from 40 Low T Centers nationwide also found no association between testosterone replacement therapy and myocardial infarction or stroke.
Written by Kathy Lynch, PharmD – Women's International Pharmacy
Edited by Michelle Violi, PharmD – Women's International Pharmacy
© Women's International Pharmacy