Diabetes and Testosterone
Written by Kathy Lynch, PharmD – Women's International Pharmacy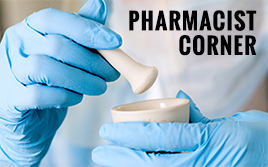 A testosterone deficiency has long been suspected in people with diabetes. A recent study concluded that males with sexual performance issues and/or abdominal obesity and metabolic diseases should be tested for low testosterone and treated accordingly.
A literature review examined the effects of testosterone therapy on patients with metabolic syndrome and found that they exhibited decreased fasting blood sugar, waist measurement, and triglyceride levels. In addition, insulin-dependent diabetic women with no menstrual cycle were found to have significantly lower levels of testosterone than cycling diabetic and non-diabetic women.
Diabetic men and women may want to have their testosterone level evaluated in light of the above findings.