Oral Progesterone Improves Hot Flashes and Night Sweats
Written by Kathy Lynch, PharmD – Women's International Pharmacy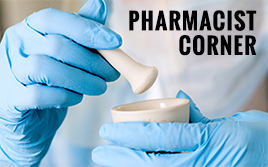 A recent study supports the common belief that oral progesterone helps with post-menopausal symptoms such as hot flashes and night sweats. The study included 133 healthy women, ages 44 to 62, who received either 300 mg oral progesterone or a placebo for a twelve-week trial period.
The women who took progesterone described significant decreases in the frequency and severity of both day and night-time vasomotor symptoms. In addition, they reported significant improvement in their sleep quality.
Hitchcock CL, Prior JC. Oral micronized progesterone for vasomotor symptoms-a placebo-controlled randomized trial in healthy postmenopausal women.