Testosterone and Heart Disease
Written by Kathy Lynch, PharmD – Women's International Pharmacy
Evidence continues to mount that there is no scientific basis for the assumption that testosterone supplementation causes heart problems. The European Medicines Agency (EMA) recently reviewed the risk of serious cardiac problems in men using testosterone replacement.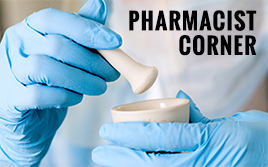 EMA's Pharmacovigilance Risk Assessment Committee (PRAC) looked at major heart problems, particularly heart attacks. PRAC reviewed all recent negative studies plus data from positive studies and available safety data. They concluded that there is "no consistent evidence of an increased risk of heart problems with testosterone medicines." PRAC also noted that there is evidence that low testosterone can increase the danger of heart problems.
This position has been adopted by the European Union. The EMA does support the conservative position that only men who are low in testosterone should receive replacement. They recommend periodic monitoring of hemoglobin, hematocrit, liver function and cholesterol. They caution that men with severe heart, kidney, or liver disease avoid testosterone altogether. Patients should talk to their doctor or pharmacist for further information.