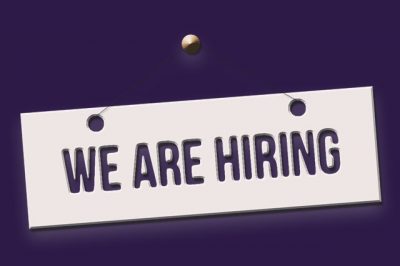 At Women's International Pharmacy, we custom-compound hormone medications with high-quality, plant-derived ingredients that match hormones present in the human body. Compounding allows practitioners to personalize medications to fit their patients' individual needs.
If you are interested in joining a team that works to make a positive difference in people's health and wellbeing, check out the job opening(s) posted below.
Open Positions
Click on the job you are interested in!
401(k), with an additional company retirement contribution

Continuing Education support
Six (6) paid weekday holidays per year

State-of-the-art building and facilities
Core Values for WIP Employees
WIP employees work diligently to provide quality compounded medications, customer satisfaction, and exceptional service. By using our core values as guideposts, we strive to fulfill our mission of helping people rejuvenate and maintain wellness:
Collaborate
Embrace opportunities to work as a team in pursuit of positively impacting each individual's health.
Pursue Excellence
Bring your best every day, with a commitment to producing quality medications and service for all customers.
Demonstrate Integrity
Take responsibility to know and do what is right at all times.
Learn more about our core values by visiting the About Our Pharmacy page.
"There is truly nothing like working at Women's International Pharmacy. The best part of my job is helping patients feel better and helping them understand all the options available to them. Working for Women's International Pharmacy has truly been a blessing for me; this company really cares about its employees and is always looking for ways to improve."
– Dispensing Technician Supervisor, Hire date 1/22/18