Book Review – The End of Alzheimer's by Dr. Dale Bredesen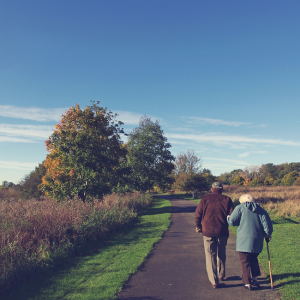 Alzheimer's disease is a grim disease that causes both the mind and body to deteriorate. In 1906, Dr. Aloysius Alzheimer identified plaques in the brain autopsy of a patient who had suffered from dementia, and in doing so he discovered what is generally thought to cause the symptoms of the disease that bears his name. These plaques, made from a protein called amyloid-beta, are thought to interfere with the functioning of our brains.
Since Dr. Alzheimer's discovery over a century ago, the focus has not been in pinpointing the cause of Alzheimer's disease, but rather in finding an effective treatment for the related symptoms. Theoretically, if we can find a drug that will stop the formation or contribute to the removal of plaques in the brain, we will be able to prevent or reverse the development of the symptoms associated with Alzheimer's disease. We have been using this line of thinking to develop drugs since the 1980s, without success.
Dr. Dale Bredesen has turned this thinking upside down. His book, The End of Alzheimer's, poses the questions: What if the amyloid proteins are there to protect the brain rather than disrupt the brain? Is it only when plaque formation is excessive that it interferes with nervous tissue signaling?
Alzheimer's Disease as a "Leaky Roof"
The End of Alzheimer's uses the metaphor of a leaky roof for this disease. The roof has approximately 36 "holes," though a few more may yet be identified. These holes signify the number of contributors he and his team have identified as playing a role in the development of dementia and Alzheimer's disease.
The size of the holes—that is, the probability of developing Alzheimer's disease–depends on the impact of genetics and the environment. Because each hole is a different size (depending on genetics and other factors) for each person, not every single hole needs to be patched; however, if you only patch one hole in the roof, you will still have a leaky roof. Our pharmaceutical model only has touched on one pathway—trying to stop the formation of plaques—and overlooked other possible causes, which is why our attempts at treating Alzheimer's disease have failed.
What Causes Amyloid Production?
Among the 36 "holes" that contribute to developing Alzheimer's disease, there are three major categories. These categories contain conditions that can be grouped together. The three major categories are inflammation, deficiencies in hormones or nutrients, and exposure to stress or environmental toxins. All of these conditions force the body to defend the brain by producing amyloid plaques, thus leading to Alzheimer's disease.
Inflammation is the first category that may increase amyloid production. While inflammation is often related to infection, it may be caused by other things such as food or food sensitivities. Dr. Bredesen uses the example of ingesting trans-fats or sugar, substances that are known to be inflammatory.
The second category includes hormones and nutrient deficiencies and imbalances that interfere with neuronal repair in the brain. For example, vitamin D deficiency may be a critical trigger for amyloid production. See below for a more detailed description of this category.
The third category includes exposure to significant stress, poisoning with heavy metals and mold toxins, or other environmental or chemical exposures. Even the stress of menopause may instigate the disease. Because this category tends to present psychological symptoms (such as depression), which mask the symptoms of Alzheimer's disease, these contributors can be easily missed.
Alzheimer's Disease By the Numbers
The Alzheimer's Association has gathered these statistics about this increasingly-prevalent disease:
An estimated one in ten of people over the age of 65 is affected.
Two-thirds of those diagnosed are women.
It is the sixth leading cause of death in the United States.
Life expectancy after diagnosis is 4 to 8 years.
The cost of care for Alzheimer's disease and other dementias in the United States is estimated at $277 billion for 2018 alone.
One-third of seniors die with Alzheimer's disease or another form of dementia.
7 million Americans are living with dementia as of 2018.
In the United States, every 65 seconds a patient is diagnosed with Alzheimer's disease.
Hormones Are Key
As mentioned above, some of Dr. Bredesen's findings show that the key to preventing or recovering from Alzheimer's disease may be restoring depleted hormone levels. Of the 36 and more contributors identified, several involve hormonal imbalance. Dr. Bredesen states, "Reaching optimal hormone levels is one of the most effective and most critical parts of ReCODE (reversing cognitive decline protocol)." Based on his observations, Dr. Bredesen recommends optimizing:
Insulin secretion and signaling
Estradiol
Progesterone
The ratio of progesterone to estradiol
Free T3 (the active thyroid hormone liothyronine)
Free T4 (the thyroid hormone thyroxine which is the precursor to T3)
Thyroid stimulating hormone (TSH), made by the pituitary gland to stimulate the thyroid gland to produce T3 and T4
Pregnenolone
Testosterone
Cortisol
Dehydroepiandrosterone (DHEA)
Dr. Bredesen takes great care to explain the development of his ideas and the work in his laboratory. With decades of research behind him, he presents a theory addressing everything we do know about Alzheimer's disease, and as a researcher and physician, he has been able to practically apply this theory to successfully treat patients.
Alzheimer's Connection with Insulin
Another contributor to inflammation—and by extension, developing Alzheimer's disease—is insulin resistance. Insulin resistance, metabolic syndrome, and diabetes all involve abnormally high levels of insulin. Some even call Alzheimer's disease "Type 3 diabetes" because of the problems high insulin levels cause the brain. Dr. Bredesen explains that the enzyme, insulin degrading enzyme (IDE), helps us break down excessive insulin. This same enzyme can break down amyloid. If we follow a lifestyle and eating program that constantly elevates insulin, IDE may not be available in amounts needed to break down and help stop amyloid overproduction.
Sex, Adrenal, and Thyroid Hormones
A common factor of aging is the depletion of adrenal hormones (although cortisol is sometimes high), sex hormones, and thyroid hormones. The loss of hormones parallels an increased risk of Alzheimer's disease as we age.
For each of the markers that Dr. Bredesen has identified, he also describes how to test or evaluate hormone levels, and presents what he believes are the optimal parameters. Replenishing these depleted hormones may help patients prevent or recover from Alzheimer's disease. To restore proper hormone function, bioidentical rather than synthetic hormone replacement must be used, as bioidentical hormones are equivalent in structure to the hormones our own bodies make.
Diagnosing Alzheimer's Disease
Alzheimer's disease used to be diagnosed only after the patient had died. An autopsy would reveal the presence of amyloid plaques, explaining the decline in the patient's health and eventual death. Now we have testing that can identify the presence of plaques during the patient's own lifetime. These include scans of the retina, brain scans, and checking the cerebral spinal fluid. A genetic test for Apolipoprotein (APO)E also shows potential to predict susceptibility to this disease.
Conclusion: Mending the Holes in the Roof
Alzheimer's disease does not follow the "one disease, one treatment" model our current medical system relies upon. Each patient should be evaluated for their individual needs. Successfully treating Alzheimer's must involve a personalized, complex therapy program, but the reward—giving patients the ability to reclaim their brains and their lives—makes the effort more than worthwhile. The End of Alzheimer's presents an opportunity to forestall and correct the onslaught of this devastating disease. Thanks to his groundbreaking work, dedication to making this information available, and training practitioners to use his guidelines, Dr. Bredesen demonstrates that patients with Alzheimer's disease do have treatment options.
Written by Carol Petersen, RPh, CNP – Women's International Pharmacy
Edited by Michelle Violi, PharmD – Women's International Pharmacy
© 2018 Women's International Pharmacy