Virility Drugs for Erectile Dysfunction…What about Sex Hormones?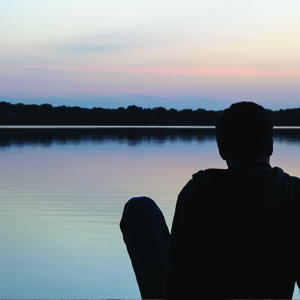 Virility drugs such as Viagra, Cialis and Levitra work by inhibiting the breakdown of cyclic guanosine monophosphate (cGMP), a molecule which enables the penis to fill with blood and become erect for intercourse. However, these treatments are not always a "magic bullet." They may not work for many men who try them and they may not enable the same quality of erections men experience in their teenage years.  Also, they do not increase sexual desire and using these drugs does not address any of the underlying medical conditions that may be the cause of erectile dysfunction (ED).
The linchpin in the series of reactions needed for healthy erections is cGMP. The enzyme PDE5 acts to break down cGMP. Virility drugs block the PDE5 enzyme which prolongs cGMP activity in the penis allowing it to fill with blood and become erect. Although these drugs can restore erectile function by slowing the enzymatic breakdown of cGMP, hormones, such as estrogens, progesterone, androgens (e.g., DHEA, testosterone and dihydrotestosterone [DHT]), insulin, and growth hormone can actually increase cGMP production by modulating nitric oxide (NO) production.
NO is an extremely important signaling molecule generated in the body and lasting just a few seconds before it is broken down. It is a potent smooth muscle relaxant and mediates the transformation of guanosine triphosphate (GTP) into cGMP. Hormones are important modulators of NO production and stimulate the production of NO and cGMP. By contrast, glucocorticoids (for instance, cortisol) and prolactin can reduce the bioavailability of NO, possibly reducing the amount of available cGMP as well.
Documentation submitted for a US Patent by Steven Ferguson reveals interesting observations and data about ED. The patent application centers on a clinical trial of 20 men with ED, ranging in age from 21 to 88 years old.
When measuring their hormone status, Ferguson found that these men were low in testosterone, low in progesterone, and normal to high in estradiol. All had some health issue(s) such as hypertension, diabetes, heart disorders, prostatic hyperplasia, renal insufficiency, depression, high cholesterol, chronic obstructive pulmonary disease (COPD), or cerebral palsy. Many of these health issues or the drug treatments for them are known as risk factors for the development of ED. Ferguson's treatment was to supply progesterone and testosterone together in topical creams which were applied to non-hairy skin areas daily.
Ferguson's group was reflective of the general health status of men who experience erectile dysfunction. In one to three months, the majority of men treated with his progesterone with testosterone cream were able to achieve full erections. These results were stunning in that no attempt was made to address any underlying disease states.
Although virility drugs are widely used, they do not address the underlying cause of ED. Diminished hormone production with aging or from other causes may be the root of the problem. Ferguson's successes illustrate just how important hormone balance can be in reversing ED.
Written by Carol Petersen, RPh, CNP – Women's International Pharmacy
Edited by Michelle Violi, PharmD – Women's International Pharmacy
© 2018 Women's International Pharmacy