Book Review – The Statin Disaster by David Brownstein, MD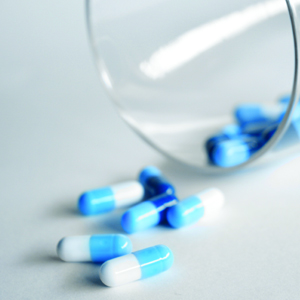 In this book by Dr. David Brownstein, he clearly states that statin medications fail to prevent or treat heart disease for nearly everyone who takes them. He also points out the shortcomings of the "cholesterol equals heart disease" theory. Dr. Brownstein is concerned because most busy practitioners do not take the time to fully understand the statistics used in drug studies well enough to critically examine the findings. This leaves practitioners to rely solely on the conclusions presented by the study investigators, who are often funded by pharmaceutical companies interested in bringing new drugs to market. Because of this, we are exposed to exaggerated claims of effectiveness when the actual facts may show otherwise.
What Are Statins?
Statins make up a class of drugs that lower the level of cholesterol in the blood by reducing the production of cholesterol by the liver. Statins reduce production of cholesterol in the liver by blocking an enzyme responsible for cholesterol production.
Statins Statistics
Dr. Brownstein introduces us to a statistical concept known as the "number needed to treat." This number can be calculated from data provided in studies, telling us how many people need to be treated with a medication for one person to benefit. The ideal number is one. When the number needed to treat is one, every person treated benefits from the treatment. Examples of therapies with a very low number needed to treat include patients with type 1 diabetes using insulin and patients with low thyroid function taking thyroid.
However, many of the drugs currently in use have a high number needed to treat. Numbers of 200 or more are seen regularly in studies using statins. In other words, 200 people need to be treated before one person will benefit. This might be acceptable if statins had no adverse effects and were completely without risk. Unfortunately, this is not the case. Adverse effects associated with use of statins include muscle pain and damage, digestive problems, memory loss and confusion, increased blood sugar levels and Type 2 diabetes, and liver damage. These adverse effects may not happen to everyone, but if the number needed to treat for statins is 200, 199 people out of 200 using statins are taking the risk of experiencing an adverse effect while experiencing no benefit at all from the statin drug.
Based on Dr. Brownstein's evaluation of the studies that have been done using statins, he states statins are effective for approximately 1% who take them. In other words, statins fail 99% who take them.
Is Cholesterol Good Or Bad?
The current perception about cholesterol is that there is "good" cholesterol and "bad" cholesterol. Cholesterol is neither good nor bad. We forget how important cholesterol is to our body's daily functions. Cholesterol is an essential substance needed by every cell in the body. The human body uses cholesterol to make hormones, vitamins, and substances that help digest foods. If cholesterol levels are too high, our body is telling us something is not right. It would make sense to pay attention to our body's signals and try to find the underlying cause of the elevated cholesterol levels rather than using medications to artificially lower levels using statins. In addition, driving our cholesterol levels too low may create a whole new host of problems including problems with our immune systems and our resilience to infection.
Cholesterol's Relationship to Hormones
Let's zero in on hormones. Cholesterol is the source material for all sex hormones including estrogens, progesterone, testosterone, and adrenal hormones such as DHEA, and hydrocortisone. Our brains depend upon the hormones made from cholesterol as much as the rest of our body does. Progesterone and pregnenolone protect the nervous tissue throughout our body. Elevated cholesterol may simply be a signal the body is working hard to replenish these hormones in the event hormone levels are low. Cholesterol levels may also increase when thyroid hormone production is inadequate. Correcting sex hormone deficiencies and hypothyroidism for patients may bring their cholesterol levels down. Dr. Brownstein says he often sees patients in his practice where supplementing with sex or thyroid hormones brings cholesterol levels back into the normal range.
Conclusion
Dr. Brownstein says evidence-based medicine should be used and embraced. He feels the information is out there to expose statins as "one of the greatest failures in modern medicine." According to Dr. Brownstein, our acceptance of such poor standards is mediocre medicine. We can and should determine what really makes a difference in our health. Reading his book will get us started.
Written by Carol Petersen, RPh, CNP – Women's International Pharmacy
Edited by Michelle Violi, PharmD – Women's International Pharmacy
© Women's International Pharmacy